Welcome to the Community Central Church Single and Parenting Workshop. This 13-week ministry is open to all single parents learning to do this thing called life while parenting their children. Open to all who are separated, divorced, never married, widowed, as well as single grandparents who have custody or guardianship of grandchildren. Meetings will not be held if school has been canceled due to weather events. You may join at any time during the 13 weeks as you will simply complete the missed sessions in the next workshop. Pizza and childcare will be provided each week.
To register, please complete the online registration form at the
or contact Cindy Wimpelberg at 812-598-5521.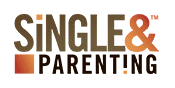 Single and Parenting Workshop
Wednesdays at 6:00 P.M.
January 15 – April 15
$15.00 Registration Fee (Scholarships Available)
Childcare and pizza provided each week
Address
Community Central Church Fellowship Hall
5015 N 1st Avenue
Evansville, IN 47710
Contact Information
Cindy Wimpelberg
Single and Parenting Leader
812-598-5521
cwimpelberg@gmail.com